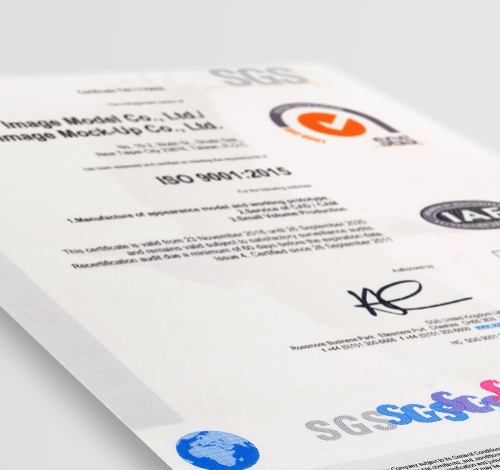 ISO 9001
Quality Certification
Certificate TW11/10850

Perfect Presentation, Faithful To Entrusting, Customer Satisfaction.
On the purpose of meeting with clients' expectations and requests of quality, IMAGE continuously enhances our model-making techniques as well as delivery efficiency.

The introduction of ISO9001 Quality Management System has built an internal regulation to control every aspect of the organization. In the Year 2005, IMAGE obtained ISO9001 Quality Management certification. Since then, IMAGE always sets definite goals to carry out outstanding performances to ensure clients' satisfaction.